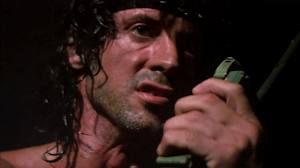 If you care to know, I am from South Dakota and love to edit wikia pages and wikipedia.
I have been a fan of the Rambo movies for a couple years now, and only in December of 2012 did I discover this wiki. When I found it, I was on winter break from school, so I was free to spend hours upon hours of time editing and expanding this wiki. When I found it, this wiki was in desperate need of expansion, as it had a plain default background, and 20 pages total. I would stay up until one in the morning almost every night trying to make this wiki look presentable (who needs sleep, right?) Thousands of edits (and I mean thousands) later, (most of which were done over a period of about a week), this Wiki now has just gotten over 250 articles! This is very exciting for me, as this has kind of become my own wiki since nobody knows about it. Although the wiki has gotten bigger, it still has quite a ways to go, and I would love your help in working on it! I welcome newcomers, so if you have any questions about this wiki, please ask me and I will do my best to answer for you!
I currently am working on the cast, John Rambo on... and the on-screen kills by John Rambo pages. Also I finally became an admin here!! My dream for this wiki has been achieved but this wiki is not to the point where it is fully ready yet. I ask for your help working on making this wiki look as good as it can. Let's build this up together. 
My Favorite Pages
My favorite wikis
Community content is available under
CC-BY-SA
unless otherwise noted.