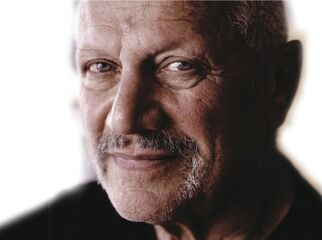 Steven Berkoff
(born August 3, 1937) is an English actor, playwright, photographer, author and director, best known for his performances in villainous roles, particularly 
Lt. Col Podovsky in
Rambo: First Blood Part II.
As a young man, Berkoff enjoyed photography and often photographed the unique sights in London, compiled in East End Photographs, a collection of the pictures. Berkoff enjoyed some brief success in such famous Stanley Kubrick pictures as A Clockwork Orange and Barry Lyndon, but Berkoff knew his calling was theatre, which he wanted to start very badly. Luckily, when his villainous roles in three Hollywood blockbusters were praised and successful, he made enough money to finally go into theater, his dream career. These three roles included General Orlov in the James Bond film Octopussy and Victor Maitland in Beverly Hills Cop. Berkoff also portrayed Adolf Hitler in the epic mini-series War and Remembrance. 
Personal Life
Edit
Berkoff, despite expressing negative views towards the Bible and certain Isreali officials, has expressed great support for the discriminated and troubled country.
He was briefly married to Shelley Lee in August 1976, but they divorced. He has been living with his partner, Clara Fisher, for years now.