Rambo: Last Blood

Director

Adrian Grunberg

Writer

Sylvester Stallone & Matthew Cirulnick

Producers

Starring

Music by

Brian Tyler

Release date

September 20, 2019

Budget

Box office

Preceded by
Rambo: Last Blood (also known as, Last Blood, Rambo V: Last Stand and Rambo V: The Savage Hunt) is the upcoming fifth installment in the Rambo series.
Sylvester Stallone claimed he was working on a script treatment, but in January 2016, he revealed that he was retiring the character of John Rambo. However, in May 2016, Stallone teased about another concept for Rambo V and in May 2018, Rambo V was officially re-announced.
It set for release on September 20, 2019.
Plot
Taking place 11 years after the events of Rambo, John has finally come home to Bowie, Arizona. His father has died, but he has taken over the family ranch and seems to have finally found a stable and quiet life by trying to pick up casual work whenever he can and cope with his PTSD. Trouble seems to find him anyway, though, as Rambo's friend and estate manager Maria informs him that her granddaughter went missing after crossing into Mexico for a party, so John travels across the border for one last rescue mission. The quest quickly turns into a violent descent into hell as Rambo uncovers a sex trafficking ring. Rambo decides to team up with a journalist named Carmen Delgado, whose half-sister has also been kidnapped while investigating the drug trade. Rambo has to deploy all his skills to save the girls and bring down a vicious crime lord.
Cast and Characters
Development
Premise
Stallone claims the film will go deeper into his Vietnam backstory and why he is the way he is. Sylvester Stallone has stated that it will not be a war movie like its predecessors but will take the series in a new direction, more similar to the original First Blood, as well as mixing in a prequel feel to the story to give more insight to his original Vietnam years.
The premise for the movie was originally intended to be the plot for the previous entry, Rambo, but Stallone changed this after learning about the atrocities in Myanmar, the bordering country to where Rambo III left off, Thailand. Stallone planned for the Rambo series to end in 2008 after the release of Rambo, therefore the fourth film's original premise was also used for the plot of the 2013 film "Homefront", starring Jason Statham and James Franco.
Timeline of Story Updates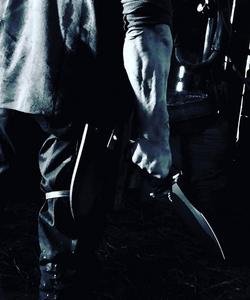 On February 2, 2008, Sylvester Stallone informed Reuters in an interview that making a fifth Rambo would depend on the success of the fourth movie but that he thought he was "gearing one up" and that it would "be quite different". On March 10, 2008, Moviehole.net revealed that in an interview with Metro magazine, Stallone said that he was "half-way through" writing Rambo V and that it would not be another war movie. Bulgaria was to double for John Rambo's home town in Arizona. On November 3, 2008, Stallone said: "Rambo hopefully will be back. We've just got to give you guys a story that's worthwhile." It was rumored for a while that the fifth film's plot would involve Rambo's apparent daughter being kidnapped by cult leaders and his ensuing mission to rescue her, although this was never confirmed. On February 4, 2009, Sylvester Stallone quoted, "Yeah, we are doing another Rambo, but the conflict is whether to do it in America or a foreign country."
On August 30, 2009, Millennium Films officially gave Stallone the green-light to make Rambo V, with Stallone writing, directing and starring again. At that time, the plot revolved around Rambo fighting his way through human traffickers and drug lords to rescue a young girl abducted near the U.S.-Mexico border.
Stallone later confirmed that he intends Rambo V to be loosely based upon a novel called Hunter, in which Rambo and a Special Ops are hired to hunt and kill a ferocious beast (the product of illegal genetic engineering experiments) that has slaughtered and destroyed research facilities and is on its way to civilisation. Stallone has had the film rights to Hunter for several years and has not yet made a film adaptation, although he later gave up on this and stated that the idea of the novel still being made into a Rambo film is merely "silly fan-fiction".
On November 11, it was reported that the plot had reverted to Rambo crossing the border to rescue a girl who had been kidnapped, which led commentators assume that Rambo will go to Ciudad Juarez, a Mexican border city infamous for gang violence, although this was not confirmed as well, and came from a fishy source.
On May 1, 2010, Stallone told Empire magazine that he no longer wishes to do Rambo V. He stated, "I think Rambo's pretty well done. I don't think there'll be any more. I'm about 99% sure, I was going to do it... but for Rambo to go on another adventure might be, I think, misinterpreted as a mercenary gesture and not necessary. I don't want that to happen."
At the Cannes Film Festival, Millennium Films and Nu Image advertised Rambo V with posters and handouts. Following an interview with Stallone for Ain't It Cool News, in which the director emphasised the finality of his decision to end the franchise, Harry Knowles reported that "He then told me that the folks behind those posters essentially said that if Sly didn't do it - someone else would. And Sly seems fine with that."
In August 2011, Sean Hood submitted a finished fifth Rambo film script titled Rambo: Last Stand for Millennium films. Hood described the film to be "more in line with the small-town thriller of First Blood". He based the script on an incomplete draft of Rambo V that Stallone wrote which consisted of 20 pages.
On February 7, 2012, Sean Hood offered an update saying "Rambo 5 on hold as Sly finishes Expendables 2. He hasn't decided if R5 will be an "Unforgiven" or a "passing of the torch". Meanwhile, Stallone confirmed a fifth instalment, saying this one would be the last one.
On March 6, 2012 Stallone said "I'm dying to do another Rambo. He's in Arizona on the border. It will involve him going into Mexico."
On August 21, 2013, it was announced that Entertainment One, along with Avi Lerner and his production company, Nu Image, are to develop and produce a Rambo TV series and that Stallone is in talks to join the project.17 However Stallone's press representative has refuted reports that Stallone will reprise Rambo on the small screen.18
On 12 August 2014, Sylvester Stallone confirmed that Rambo V has received green light, and that the studios are located in Shreveport, Louisiana.

On January 6, 2016, Stallone officially confirmed that he was retiring the character of John Rambo, having deemed the fourth Rambo film to be a worthy and satisfying conclusion to the series and the character arc, showing that Rambo was on his way to getting better and making amends with his past. Stallone said: "The heart's willing, but the body says, 'Stay home! It's like fighters that go back for one last round and get clobbered. Leave it to someone else." Thus, if any more Rambo media is produced, such as the Rambo television series which is being talked about with Fox, possibly about Rambo's son; it will not involve Stallone. He added: "You know when you realize there's nothing more to pull out? As an action film, I was very satisfied that it dealt with the Burmese situation. It had one foot in a current event, the longest civil war in history, 65 years at that time. It was so brutal, which civil war is, I was shocked they even gave me an R-rating. I didn't want to compromise. I said, 'This is probably going to be the last decent film of this genre that I'm going to do as a solo act.' When that was accomplished, I never felt the same willingness to do it again. There's nothing left. When they asked me to do another 'Rambo,' I said, 'If I can't do better than I did last time, and I can't, then why'?"

On June 8, 2018, Stallone confirmed that the filming and making of Rambo V is set to begin in September 2018 and is aiming to release the movie in fall of 2019. He will be a part of the main cast in Rambo V, reviving the character of John Rambo.
On December 6, 2018, Stallone stated that this would be the last "Rambo" film, saying that his character would "finally find what he assumes to be peace." However, at Cannes 2019, Stallone stated that he would continue to play the character of John Rambo, should "Rambo: Last Blood" prove to be successful.
Primary filming began on October 2, 2018 and lasted until December 4, 2018. Re-shoots and additional photography took place at the end of May and early June of 2019.
The studio, Lionsgate, viewed the first cut of the movie on April 5, 2019.
Rambo VI
The production company Millennium/Nu-Image  has expressed interest in producing another, sequel Rambo film after Rambo V; there are talks of scripts already being drafted for a sixth installment of the series. During the release of Rambo, at a Japan promotional interview, Sylvester Stallone revealed that he was considering a plot based around the slave trade of women in Mexico as plot for another Rambo film — this plot has been brought forward, however and will be the plot for Rambo V: Last Blood.
Currently, the studio is the only body to express interest in a sixth installment, therefore if Rambo V isn't successful or the character of John Rambo is killed, it is likely that the sixth installment will not be given the greenlight. Despite this, some people have theorized that the sixth film will be a prequel about Rambo's life in Vietnam, with a different actor portraying the titular character John Rambo.
Media
Videos
Promotional Images
Behind the Scenes
Trivia
This installment of Rambo is rated R in the United States. Stallone himself has claimed it to be a "hard R" rating, also stating: "What's coming is going to be unlike anything you have ever seen."
The song used in the trailer is Old Town Road - Remix by Lil Nas X and Billy Ray Cyrus.
The film was shot primarily in Spain and Bulgaria.
This is the first film in the series which John Rambo doesn't have long hair, and headband.
The film's runtime is 100 minutes.
As with the previous film, Rambo, Brian Tyler has taken over the role of composer from Jerry Goldsmith, who composed the first three films but passed away between filming of Rambo III and Rambo.
Rambo: Last Blood has four primary taglines. They are: "The Legend Comes Home", "They Drew First Blood. He Will Draw Last", "Everyone has one more fight in them" and "His War Comes Home."
Lionsgate, the production company behind Rambo: Last Blood, set up a website at Rambo.Movie for the new movie; it contains teasers, posters and behind the scenes images.
See More
Community content is available under
CC-BY-SA
unless otherwise noted.