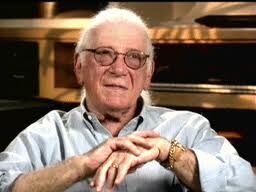 Jerrald King Goldsmith (1941-2004) was an American composer that composed the soundtracks for First Blood, Rambo: First Blood Part II, and Rambo III.
Goldsmith won an Oscar for his work on The Omen, along with other countless accolades from the Grammys, the Academy Awards, the AFI, the Emmys, the Golden Globes and the Saturn Awards.
Style
[
]
His composition style has been noted for its unique instrumentation, utilizing a vast array of ethnic instruments, recorded sounds, synthetic textures, and the traditional orchestra, often concurrently. This can be seen in the Rambo soundtracks, in which he used the bugle to mimic the tragic soldier inside Johm Rambo, and various exotic far east instruments to mimic the feel of Southeast Asia in the next two films. Goldsmith is now regarded as one of Hollywood's most beloved and influential composers.
Works
[
]
Goldsmith has composed such films as The Detective, In Like Flint, The Sand Pebbles, Planet of the Apes, Patton, Chinatown, The Wind and the Lion, Supergirl, The Omen trilogy, Crawlspace, Magic, The Swarm, Papillion,The Boys from Brazil, Night Crossing, Psycho II, Alien, the Poltergeist trilogy, Sleeping with the Enemy, I.Q, The Edge, Congo, U.S. Marshals, Powder, The Haunting, Deep Rising, Hollow Man, Along Came A Spider, The Sum of All Fears, Looney Tunes: Back in Action, The Secret of NIMH, Gremlins, Hoosiers, Total Recall, Basic Instinct, Rudy, Air Force One, L.A. Confidential, The 'Burbs, Mulan, The Mummy and five of the Star Trek films. He also helped to compose for the television anthology series The Twilight Zone in the 1950s and 60s, later going on to do the Twilight Zone movie's soundtrack.